Immortal Romance Pokies Review
The Immortal Romance pokie has been kicking around since 2011 now. This means that it is not one of the newest pokies on the block. The argument could be made that it is one of the best, however. It is worth noting that this pokie is a reskinning of Thunderstruck II, but let's be honest, that pokie was awesome anyway.
How to Play Immortal Romance Pokie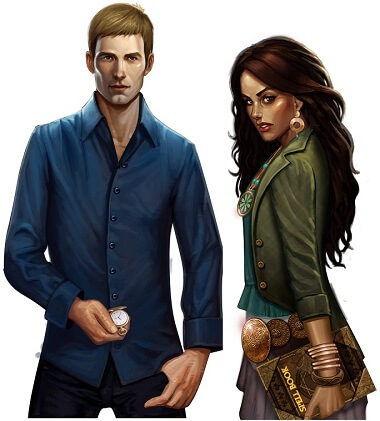 There are over 243 ways in which you can win on the Immortal Romance pokie. This is over the 5 reels that you have to play on. The minimum bet is 60 cents and the maximum bet is $6.00. This means that even those who do not love to stake huge sums of cash will be able to have a flutter at the higher levels from time to time. Of course, the minimum spend is a touch higher than a few other pokies out there.
This is a vampire-themed plie. As we mentioned at the start, this machine is a simple reskinning of the Norse God game, Thunderstruck II.
This game is for those who prefer a bit of darkness when they are spinning the reels. We must say, the game is tremendously well-designed. It captures the whole Gothic theme down to a tee. The music is eerie and the images well-drawn. This gets an A in our book in this regard.
While there are a few different features in the pokie, for the most part, the Immortal Romance pokie is going to be simple to understand. In fact, this is a game that effectively plays itself, even when it comes to the bonus features to be found in the game. If you have ever played a pokie before, then you are going to feel right at home.
Bonus Rounds & In Game Features
There are a few features that you are going to need to be aware of in this pokie:
Wild Desire: this is the feature which seems to be triggered the most during the course of gameplay of Immortal Romance. When this feature triggers, up to five of the reels can become fully random. This leads to some huge wins. Of course, you are more likely to have just one or two reels become fully random, but that is still going to be pretty nifty.
Chamber of Sins: The 'Chamber of Spins' is the main feature to be found on the Immortal Romance pokie. One of the wonderful things about this feature is that the more you trigger it, the more lucrative it becomes. Basically, the Immortal Romance pokie is a game which rewards you for playing as much as possible. In order to trigger this feature, you will need to get 3 or more of the scatter symbols. In this case, it is the Lion Door Knocker.
For the first four triggers of the feature you will get 10 free spins. These free spins will be coupled with a 5x multiplier.
For the fifth to ninth trigger, you will get 15 free spins. A special feature, called 'Vampire Bats' will be triggered at this point. When this is triggered, a few of the symbols in the game will be randomly changed to multiplier symbols. If these symbols form part of one of your win then it will be multiplied by whatever is on the symbol.
From the 10th to the 14th trigger, a new feature known as rolling reels will be triggered. Here you are going to get 20 free spins. If you win, the reels will continue to spin. Each time the reel re-spins, the multiplier will go up. The maximum multiplier is 5x here.
After the 14th trigger, you will get 25 free spins and a Wild Vine feature. This feature will randomly turn symbols in the game into wilds, which is great if you want to start boosting those wins.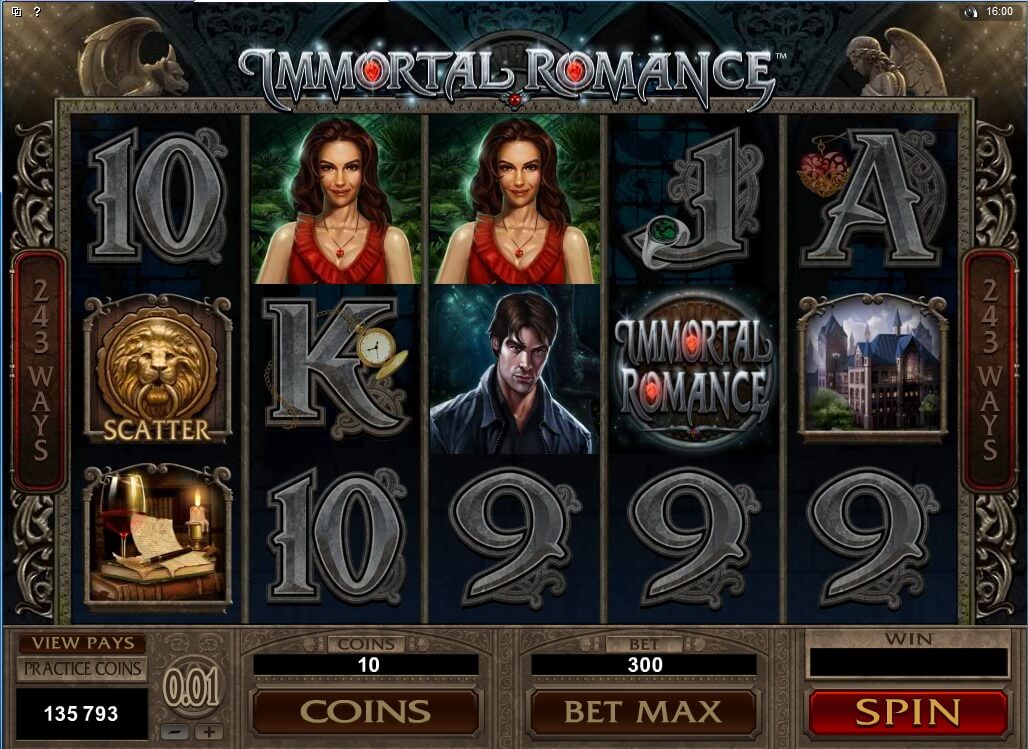 Immortal Romance Mobile Pokie
There is also an Immortal Romance mobile pokie available. Anybody who has played a Microgaming game before will know what to expect here. This is a pokie which plays well on all manner of different mobile devices.
Summary – What Do We Think?
We absolutely love the Immortal Romance pokie. In fact, we love it more than Thunderstruck II, simply for the theme. We love the gameplay here. We love the fact that the game rewards you for actually playing the game.
We wish there were more machines out there that did this! We urge you to check out this machine. We are sure you will love it.
Immortal Romance Pokies can be played at most Microgaming casinos, however see our best Australian casino sites below which do (and also offer the best casino bonuses and free spins too!)
Online Casinos We Recommend in March 2021